LEARN THE DISRUPTIVE DESIGN METHOD FOR ACTIVATING SYSTEMS CHANGE WITH DR. Leyla AcaroglU
DISCOVER SYSTEMS THINKING, SUSTAINABLE DESIGN, AND LEADERSHIP IN POSITIVE CHANGE
AUGUST, 1-4, 2018
The world is made up of beautiful interconnected and complex systems. Learning to identify and design within the social, industrial and ecological systems at play in the world around us is a critical toolset for activating purpose-driven change. The Disruptive Design Method is an approach to mining, landscaping and building creative interventions for positive change outcomes.
The immersive program is designed for professionals from a variety of different backgrounds interested in activating positive impact, fostering a systems-based mindset, designing change outcomes, and developing the leadership skills for challenging the status quo. The farm based program will allow for deep learning and reflection in an incredible natural and regenerative setting on the CO Project Farm in Portugal.
JOIN an INCREDIBLE 3-DAy workshop with DIRECT MENTORSHIP and advanced KNOWLEDGE-building at our BEAUTIFUL PORTUGAL farm & brain spa campus august 1-4.
LEYLA ACAROGLU
The UnSchool model is the brainchild Sustainability provocateur and cultural protagonist Dr. Leyla Acaroglu who challenges people to think differently about how the world works.
As an award winning designer, UNEP Champion of the Earth, sociologist, and entrepreneur, she developed the Disruptive Design Method and designs cerebrally activating experiences, gamified toolkits, and unique educational experiences that help people make the status quo obsolete. Her mainstage TED talk on sustainability has been viewed over a million times, and she leads presentations around the world on activating positive social change through creative interventions.
Leyla has given over 30,000 hours of public instruction and with her deep knowledge of human engagement, you will be guided through a discovering process for your own capacity.
WHO SHOULD TAKE THIS PROGRAM?
This program is designed for emerging and established professionals from a variety of backgrounds, educators, impact intrapreneurs, designers, managers, social entrepreneurs, architects, project managers, system-changers, creatives, engineers, and all the creative rebels out there wanting to activate more significant change.
WHAT TO EXPECT
A deep, proactive, creative and fun learning experience

Beautiful relaxing and regenerative downtime on our living learning laboratory in the Portuguese countryside

Accommodation, plant based meals and local wine

Development of a deep systems thinking toolset

Deep insights and understanding of regenerative processes and projects (in a design context but not just product-design) and how to become a regenerative practitioner/change-maker

Tools for designing positively disruptive and creative interventions to leverage systems change

Understanding of how the brain works in creative processes and how to better access surprise-driven creativity

How to find inspiration in natural systems to inspire systems change outcomes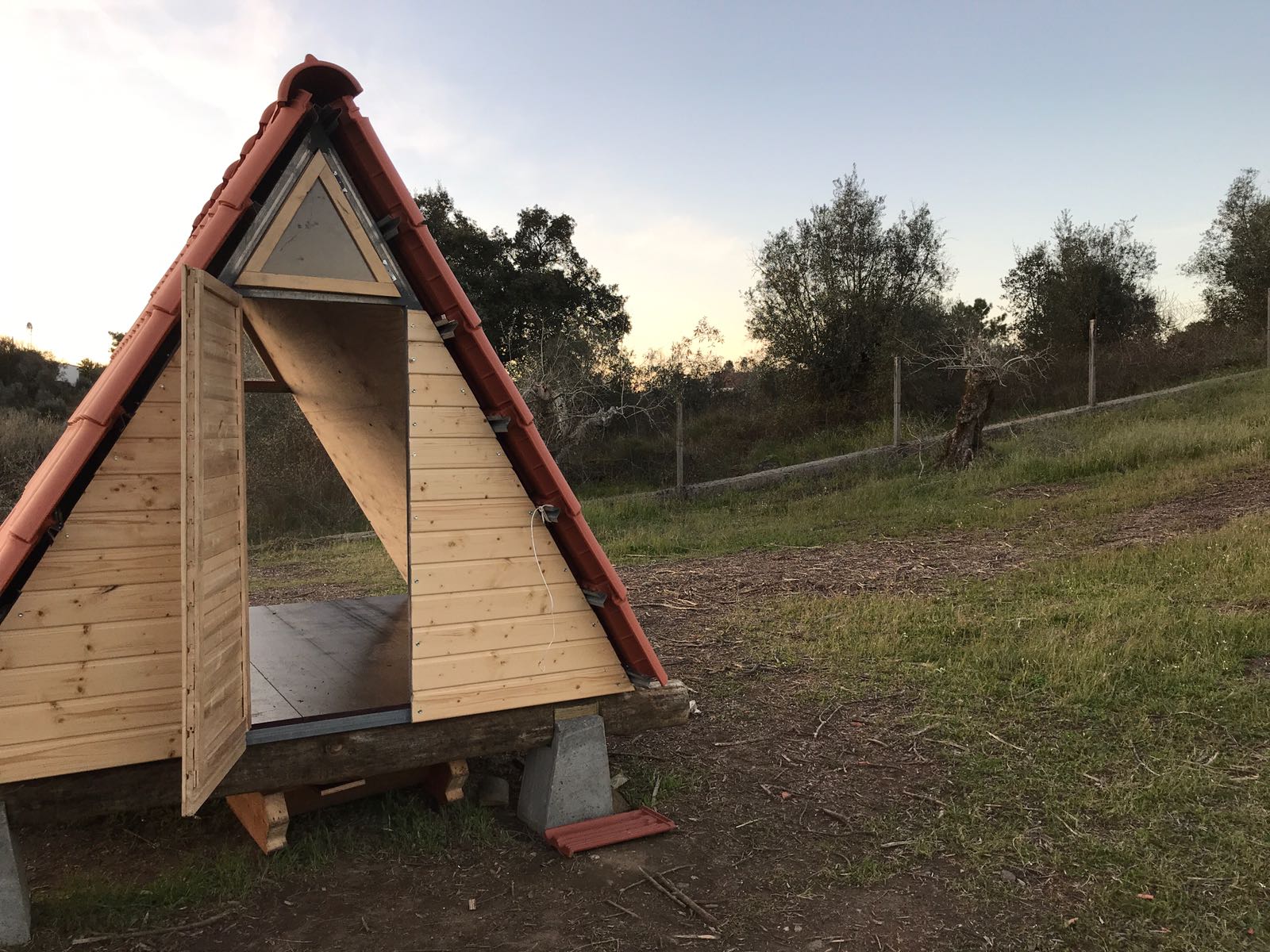 the workshop schedule
Held on our new beautiful rural retreat facility in Central Portugal at the CO Farm Brain Spa campus, you will experience the tranquil beauty of our 200 year old olive farm. Be some of the first to stay in our rustic retreat facility in our restored farmhouse or custom built gnome cabin amongst the olive grove.
Wednesday August 1st| Arrival evening and welcome dinner
Arrival on the farm between 5 and 9pm for a beautiful welcome dinner and relaxing evening together. Introduction to the workshop.
Thursday August 2nd | Day 1: Mining, deep focus on exploring, uncovering and applying systems exploration
10am - 1pm Introduction session
1-2pm - Farm lunch
2.30pm - 6pm Afternoon & evening session (with break)
7pm - Farm dinner
Friday August 3rd | Day 2: Landscaping, deep focus on learning from systems, interventions and systems dynamics
Breakfast - 9.30-10am
10am - 12pm Morning active farm session
12-1pm - Farm lunch
1-4pm - Afternoon session (activities & free time until dinner)
7-9pm - Dinner & post-dinner fireside chat
Saturday August 4th | Day 3: Building, deep focus on creative change-making, designing positively disruptive interventions and systems change
9.30-10.30am - Breakfast and room pack up
10.30am - 12.30pm - Morning session
12.30-1.30pm - Farm lunch
1.30-3.30pm - Afternoon session
3.30pm - Close and pack up with transport to the train station
ACCOMMODATION & MEALS
Tuition for this program includes 3 nights private or shared room accommodation on the CO Project farm, all vegetarian healthy food and local wine during your stay.
ACCOMMODATION AND EXPERIENCE Additions
Participants can add on an extra 3-night creative residency package and stay on another 3 nights for focused self-directed discovery and project work. This is offered at a reduced rate for workshop participants.
KEY KNOWLEDGE AREAS
SUSTAINABILITY AND SYSTEMS THINKING APPROACHES to problem solving
DISRUPTIVE design principles
EXPLORING nature as AN inspiration
VALUE CREATION AND LEADERSHIP
HOW AND WHERE TO INTERVENE IN A SYSTEM
Observational research and perspective shiftinG
What's on the menu for this program?
THE FOOD
Food is part of our philosophy for making change. Organic, fresh, locally produced, lovely prepared, shared and celebrated. Our vegetable-centric approach to nourishment inspires creative, colourful and delicious shared meals for all.
Our custom built outdoor BBQ and pizza oven area uses traditional building techniques and run on scavenged wood from the grove. A marble prep table was found buried on the property and restored to use for our outdoor kitchen.
A long front area serves as communal outdoor dining space, along with various pockets for quiet meals by yourself, as you wish. The dining area looks out over the olive grove, a serene place to watch the sky turn pink as it sets.
All your meals at the retreat space are included in your program costs, and are made right from our own vegetable garden and local markets.
THE CAMPUS
Set on our beautiful emerging COFarm Campus in Portugal, you will not only get the best brain food, but also time to regenerate and recharge in nature.
Additional Brain Spa activities include:
Nature walks

Freshwater lake swimming

Time for reflection and relaxation

Fruit tree picking in season (oranges, figs, grapes, cherry)
INVESTMENT
The program is relevant for any industry and professional background
The experience is designed for people specifically interested in positive impact and creative change making. Our growing global community of 350+ UnSchool Alumni come from over 39 countries. The only requirement is that you have a burning passion and desire to actively participate in leading positive change! We help you do the rest. The UnSchool is for creative rebels and change makers.
The investment for this program is 1200€-1600€. Payment plans are available for participants granted a place in the program. Scholarships are also available.
This is a small group program with a maximum of 10 people.
What's included in the tuition fee?
Direct experience with cognitive sciences and human experience design

Creative change making in practice

A wonderful community of likeminded change makers

Nutritious vegetable-centric food and local wine throughout the program included in the investment

An incredible experience with a leading progressive sustainability leader
Welcome dinner and all meals

3 full days of intensive direction knowledge transfer

Beautiful relaxing natural environment for effective learning and brain rejuvenation

Online course preparation knowledge building pack with 3 months of post program access from our online school

Downloadable versions of all of Leyla's handbooks and 3 of the toolkits for activating creative change and facilitation
THE ACCOMMODATIONS
We have rustic on site accommodation options as Phase 1 of our Portugal Campus development. Once you have been confirmed you will be sent an accommodation options and we will do our best to accommodate your preferences.
Our Farmhouse accommodations are comfortable and retain the original charm of the building. Some rooms overlook the grove.
scholarships and payment plans
As part of our effort to make our programs equitable, we offer both scholarships and payment plans. Once our selection is made, we offer a limited number of scholarships, which are awarded based on demonstrated need. We fund these to make sure that our community is diverse and there is always equitable access to our programs. Please help us build change by only applying for a scholarship if you have clear need and have no other way of raising the tuition costs. Many of our participants have crowd-funded, value traded, or obtained employer sponsorship with great success.
Since we started our immersive educative programs in 2015, we have given +60 recipients over $120K of scholarships to our programs. Fill in the appropriate spot on the application to register your interest.
Not ready TO JOIN US IN PORTUGAL?
Take one of our courses in Systems Thinking, Sustainable Design, Circular Economy and more much more at our online school to get ready for the next level, and check out our other 2018 programs.
CHECK OUT WHAT GREENMAG HAD TO SAY ABOUT THE FARM PROJECT